Welcome
You've found the home of the XE Gaming System (XEGS) Cart by Cart Podcast. Our podcast is in the same vein as many other shows like the 5200 Super Podcast, the 2600, 7800, Lynx, Jaguar Game By Game Podcasts, and the Player/Missile Podcast, where each episode is dedicated to one or two games for a particular computer or gaming platform.
Our focus is on Atari's last incarnation of their 8-bit computer line, the XEGS (Sometimes pronounced "Zegz"). Since the XEGS is not simply a game console (like the 2600 or 5200), and is a full-fledge computer capable of running almost any program available for the 8-bit computer system, we're narrowing our focus on cartridge releases -- treating the XEGS as a video game console. We'll specifically be reviewing almost every XEGS-branded game that Atari released in 1987 and 1988, but we'll occasionally talk about other cartridge-based Atari 8-bit games including home brew games.
To hear even more about Atari 8-bits as a home computer platform, check out the links under the Related Podcasts section.
Latest News and Info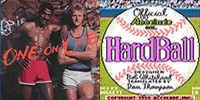 Review Episode 19: One-on-One Basketball / Hardball
In Episode 19, we try out a few sport ball games. First, we have the opportunity to play One-on-One Basketball between the legendary Dr. J and Larry Bird. Next, we won't go soft on our review of the baseball game Hardball.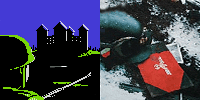 Review Episode 18: Into The Eagle's Nest / Eastern Front 1941
In Episode 18, we take a trip back in time to World War II. First, we play as an allied commando dropping Into the Eagle's Nest to rescue our captured men, attempt to blow up the compound, and make our escape. Then we change sides and play as a German commander during operation Barbarossa as we attempt to strategically take Russia in Eastern Front 1941.

Review Episode 17: Barnyard Blaster / Crime Buster
In Episode 17, we take a double shot at some light gun games. First, we head out to the country to help Grampa rid his farm of all sorts of critters in Barnyard Blaster. Then we hit the big city to deal out some street justice in Crime Buster.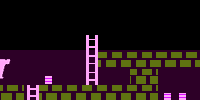 Review Episode 16: Karateka / Lode Runner
In Episode 16, we have a band of Brøderbund brothers. First, we put on our gi's with glee to storm the warlord Akuma's castle to save the beautiful princess Mariko in Karateka. Then it's time to dig into a puzzling platformer to find some gold with Lode Runner.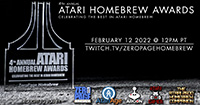 Event: The 4th Annual Atari Homebrew Awards
We'd like to present the upcoming 4th Annual Atari Homebrew Awards. Voting begins on January 21st and ends @ midnight on February 6th so get out there and vote for your favorites in 17 categories for the following systems (Atari 2600, Atari 7800, Atari 8-Bit/5200, and Atari Lynx). Winners will be announced on February 12th @ 12 PM Pacific / 3 PM Eastern / 8 PM GMT on the ZeroPage Homebrew Twitch Stream. Voting rules can be found here. More information can be found at the ZeroPage Homebrew Facebook page or on the Atari Age Forum.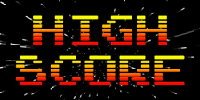 Event: The 19th Season of the Atari 8-bit High Score Club Challenge
Announcing the 19th season of High Score Club challenge so dust of those Atari 8-bit systems and get on over to AtariAge and post those high scores. The event starts off with the arcade favorite, Donkey Kong. Every two weeks a new game is presented giving everyone a new challenge to become the highest scorer. The event lasts an entire year but why wait to get in on the fun.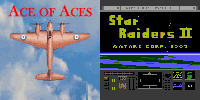 Review Episode 15: Ace of Aces / Star Raiders II
In Episode 15, we take to the skies during WWII and battle the Axis powers to become the Ace of Aces. Then the federation needs you once again to take out the invading Zylon Empire in Star Raiders II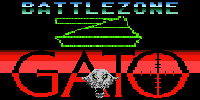 Review Episode 14: Battlezone / GATO
In Episode 14, we serve up a bit of surf and turf. First we put everything at "steak" by entering the Battlezone. Then find out if the submarine simulator GATO is a fresh catch?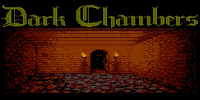 Review Episode 13: Dark Chambers / Gauntlet
In episode 13, we have a "Dandy" of a show where we crawl through two dungeon based shooters. First, we review the XEGS game, Dark Chambers. Then we pit it against the 8-bit arcade version of Gauntlet. Who will be victorious?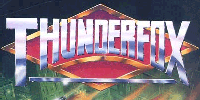 Review Episode 12: Thunderfox / Sidewinder II
In episode 12, we feature two space behemoth themed games. First we rumble with the side scrolling Thunderfox and then snake our way through an exhaust port in the budget game Sidewinder II.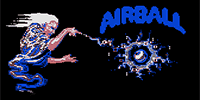 Review Episode 11: Airball / Head Over Heels
In episode 11, we go isometric when we review two games with similar angles. First, we'll pump you up with Airball and then see if the budget game Head over Heels is something to flip over.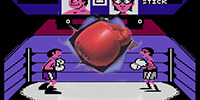 Review Episode 10: Fight Night / Revenge II
In episode 10, we'll put on the gloves and get in the ring to go toe to toe with Accolade's boxing game, Fight Night and although revenge is sweet, will Jeff Minter's Revenge II, a follow up to Revenge of the Mutant Camels, be a tasty treat?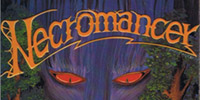 Review Episode 9: Necromancer / Excelsor
In this episode, we conjure up a magical review while battling evil, in Necromancer, and we strap on jetpacks and blast off to rescues human souls trapped by an alien force in the budget game Excelsor.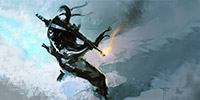 Review Episode 8: Crossbow / Ninja
In this episode, we take a shot at playing the light gun game Crossbow and say, "shuriken" (sure-I-can ☺) to reviewing the budget game Ninja.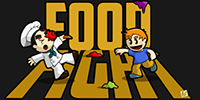 Review Episode 7: Food Fight / Death Race
Who's feeling hungry for some XEGS? You're in luck because in this episode we'll have a lip-smacking review of Food Fight and we'll put our lives on the line for you by participating in the deadly budget game Death Race!
Review Episode 6: Rescue on Fractalus! / Advanced Pinball Simulator
In this episode we hop into our Valkyrie space fighters and shoot up some Jaggie saucers to review LucasFilm's, "Rescue on Fractalus!" and we'll go full tilt on one of Kieren's budget game, "Advanced Pinball Simulator".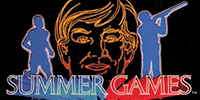 Review Episode 5: Summer Games
Just in time for winter here in the northern hemisphere, we're reviewing Summer Games! So grab your sunscreen, power up your Atari, and on your mark...get set..go!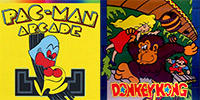 Review Episode 4: Pac-Man Arcade, Donkey Kong, Atari's Pac-Man, Warhawk, & 180!
It's been awhile since our last episode due to summer vacations, family time, and just fun in the sun, but we hope our little interview episode was enough of a XEGS fix. In this episode, we review three ports of two classic arcade games, the new homebrew Pac-Man Arcade, Atari's original Pac-Man and Donkey Kong. Previous guest contributor, Kieren Hawken joins the team and brings with him two more budget games; the top down space shooter Warhawk and the pub dart game 180!.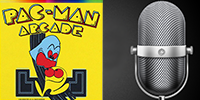 Interview Episode 1: Pac-Man Arcade with creator Tep392
In our first interview episode, David sits down with homebrew creator, tep392 (AKA: Perry Thuente) to discuss his latest creation, Pac-Man Arcade. Hear how he was able to make such a spot on version of the classic arcade game and get some early insight into some of his upcoming projects.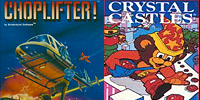 Review Episode 3: Choplifter! / Crystal Castles / L.A. SWAT /Yogi Bear & Friends in The Greed Monster Review
In Episode 3, we find out if the Choplifter! will be an uplifting experience, and we break out our loupe and peer into Crystal Castles to see if it's a cut above. Also, Kieren Hawken is back but this time he'll be bringing with him some of that British class live to our little show. We'll all review two budget titles; L.A. SWAT and Yogi Bear & Friends in The Greed Monster.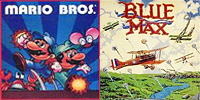 Review Episode 2: Blue Max / Mario Brothers / Joe Blade / BMX Simulator
In Episode 2, we take to the skies with Blue Max, then dive down to the sewers to join the Mario Brothers. We also touch on Joust and Zaxxon, two games that share many similarities to our featured reviews. Kieren Hawken is back with more budget titles and we finally get to our user feedback.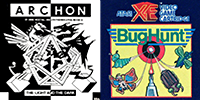 Review Episode 1: Archon / Bug Hunt
In our first review episode, we review EA's Archon to find out if the game is good or evil. Then we set our sights on the XEGS packaged light gun game, Bug Hunt. We also have user submissions from Shinto, the host of the The Atari Jaguar Game by Game Podcast and Kieren Hawkin who introduces his new UK Budget Games segment. This time he reviews Fruit Machine Simulator and puts in his two pence on our two featured games.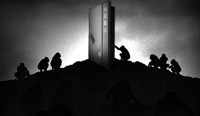 Episode 0: XEGS Origins
We've released our first episode and it's a doozy, clocking in at almost two hours but there was so much to cover that we just couldn't cheat you out of any of that XEGS goodness. Head over to our Episode page and listen in. We'll also soon be up on iTunes.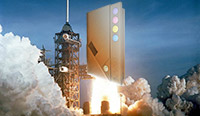 The XEGS Cart by Cart Podcast website: We launch
Just like a mission to Mars, it takes a lot of effort to get there and so does the launch of a website. Sure, there are slight issues but rest assured we'll get them ironed out. Get strapped in because this podcast is gunna make you feel the gravity of the XEGS system.